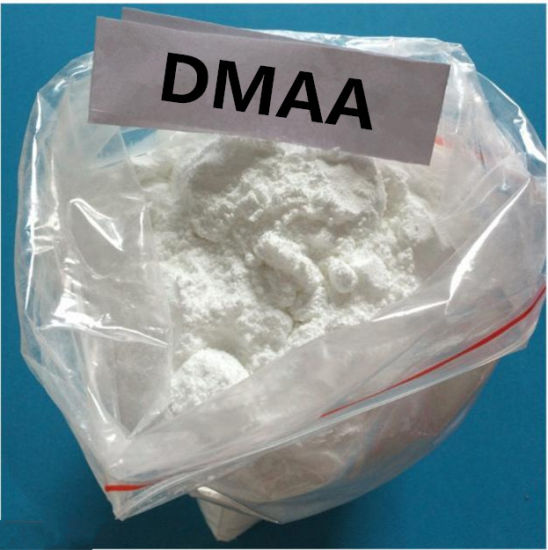 Methylhexanamine or methylhexamine, commonly known as 1,3-dimethylamylamine or simply dimethylamylamine, is an indirect sympathomimetic drug invented and developed by Eli Lilly and Company and marketed
Molar mass: 
115.2166 g/mol
Biological half-life: 
~8.5 hours
DMAA is a neurological stimulant which causes a quick spike of energy similar to caffeine and other classical stimulants, but does so by different mechanisms in the brain.
It was first introduced as a nasal decongestant as 'Germanium Oil Extract' but more recently is used as a neurological stimulant and party pill.
Due to its structural similarity to amphetamines, it gives a false positive in drug tested competitions for amphetamines and thus should not be used by competing athletes.
It is not a highly studied compound in isolation.
It has been banned by the FDA for use in dietary supplements, but analogs are sometimes used in its place. The analog, 1,4-DMAA, now is on the FDA's Dietary Supplement Ingredient Advisory List as of April, 2019. These are ingredients that do not appear to be lawful ingredients in dietary supplements. The list is subject to change (check the provided link for current status).